I know what's going on this week.
It's weight loss time!
The gyms are packed (my brother, a gym rat by nature, hates this time of year).
The diets are started.
The promises made.
Everyone is being so good.... Everyone is being so
healthy
...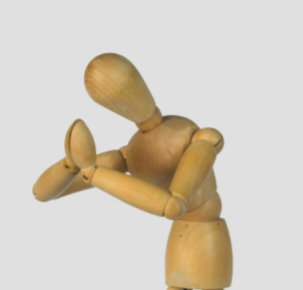 Please try something new!
Or are they?
What's your plan? Is it the same as last year? Is it your "faithful routine" you fall back on whenever you need to shed some pounds that "works for you every time"?
I have a suggestion. In fact,
it is a plea
.
I want you to try something new this year.
I want you to
truly
look out for your health.
I want you to break this cycle, I want you to
feel better
and I want you to start off 2013 thinking about SOMETHING ELSE!!
This is no quick fix, but I believe it is worth the investment of your time.
The Plan
Assess your current health. Do you know your numbers? Not your measurements, your really important numbers like cholesterol levels, sugar levels, and blood pressure come to mind, but also anything that may be in your family history (I've been getting an annual colonoscopy ever since I reached my 30s). How healthy are you according to those numbers? If your doctor advises that you need to be on medication, ask him/her if any lifestyle changes can help you prevent that course.
Find YOUR foods. This is, to me, the most important step, but it must come second. With numbers and personal information in hand, find a nutritionist. Share your information with the nutritionist. Go through the tests for allergies and/or sensitivities to foods. Discuss your desire to lose weight and become more healthy. Be honest with him/her about your level of activity and your cooking/meal preparation habits.
Learn about food. Stop eating take out. Avoid packaged food as much as possible. Prepare your own meals, read labels and start experimenting with new fun good for you food.
Be realistic about your activity. Don't run to the gym every single day this week and workout for three hours each day if that is not sustainable. Pick out something you like doing and fit it into your life. Also, be ready to be flexible. If you have decided that the spinning class at your gym is the thing you want to do, but then keep getting locked out of it because the one you can get to after work is just too packed, you should not decide that your time would be better spent at the local Carvel with a frosty chocolate shake! Be flexible about your activity and find something else to stay active with.
The Pros
This is a plan for YOU specifically, no one else.You know how people tend to look 1,000 times better when they are wearing an outfit that was customized for them? Imagine what a customized lifestyle does for you!
If followed correctly, you won't just look great, but you will feel great. Your doctors will be able to back up all the "great feelings" with good news as well. Imagine just being healthier... it is possible.
You will learn more about yourself, your body and the food around you. You will be empowered to make better decisions for yourself every single day. Before long all of the "adjustments" you are making will become habits and become second nature.
The Cons
This is a plan for YOU specifically, no one else. This is not a type-o. This is both a pro and a con. If you aren't living on your own during this transition or tend to share meals with others most of the time, then you might find yourself in a situation where you have to eat different things than those around you (particularly if those others have found their own personal plans!).
You may not (initially) be a big fan of all of the parts of your personal plan. I'll be honest, when my nutritionist first suggested that I had a sensitivity to gluten, I nearly smacked her upside the head and ran for the door. However, we are not perfect, so why should our plans be? I stuck it out, tried the crazy idea for a month and, in that short amount of time, I was a converted believer. Gluten (though I miss it so) has no place in my body.
Not everyone will understand. "How do you do it?" they might ask. "Why don't you just cheat today?" they may tempt. However, after a couple of months of being strong, your body will tell the story for you.
There's no book for this. There's no formula or stories of how much weight was lost using this
exact
technique. There's no data until
you try it
. If you have, drop a note in the comments section about your successes, your set backs and your suggestions for others who are on the journey.